4 Ways Engaging Content Marketing Drives Results with PC Corp
Written by Rachel Richards
If we had a nickel for every time we heard the phrase, "Content is king," we'd be pretty darn rich, don't you think? But, there's a good reason why this expression has been repeated so many times in the online advertising world.
Relevant and authentic content marketing is really what drives results and ROI for your business. It's an impactful way to engage with your audience, build your reputation, drive your website up search engine rankings, and promote sales.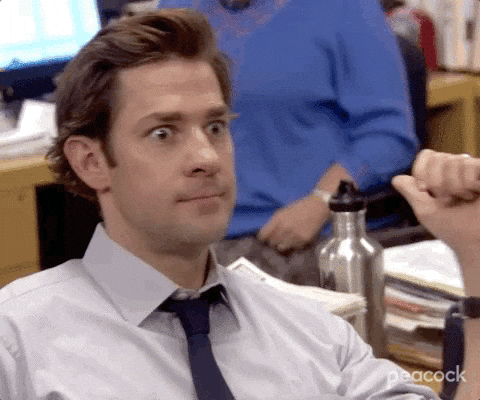 As friendly I.T. professionals from Alberta, our client PC Corp has boosted clicks and conversions with their info-packed whitepapers. Let's explore four content marketing takeaways from them and learn how your business can tap into their strategic approach.
#1: Feel the Pull (Marketing)
Gone are the days of shouting your brand name into the void. Traditional tactics like print, radio, and billboard advertising can complement modern marketing efforts, but they shouldn't be your only focus. Too many "push" promotions can come across as salesy and self-serving.
Every day, your audience has thousands of messages vying for their attention, so your marketing had better stand out from the crowd. In PC Corp's case, they understood that I.T. directors need to make high-stakes decisions about buying enterprise-level technology. Their productivity, security, and profitability are all on the line.
With their I.T. whitepapers, PC Corp offers exclusive insights into the latest technology and helpful tips for planning digital transformation. They top all that off with a strong call-to-action to reach out to their I.T. professionals, so readers feel compelled to work with them.
#2: Create a Loyal Community
The beauty of content marketing is that when you do it right, your audience keeps coming back for more.
If you answer your customers' niggling questions, provide helpful advice, or even make them feel inspired, you're giving them another reason to hit that "subscribe" or "follow" button. This all nudges them one step closer to buying from you and becoming a loyal customer.
PC Corp promotes their whitepapers as "gated" content, so users have to sign up with their email to access the download. Desirable contacts get added to their mailing list for newsletters, along with their lead generation platform for future sales outreach.
#3: Get Friendly with Search Engines
Every time you post a piece of content, you're giving search engines the opportunity to find it—especially if your writing is based on a solid topic and keyword research.
It's essential to place high-traffic keywords within your headings, content, URLs, and meta-descriptions. But, more importantly, you need to write in a natural way that provides value to the human beings reading your website.
Search engines love these cues and will reward your business with coveted spots in the rankings. This means more of your ideal customers will click to your website and buy from your business.
In PC Corp's case, our consistent search engine optimization (SEO) efforts, combined with their insightful whitepapers, blog posts, and email marketing, have driven 6,332 organic website sessions over nine months.
#4: More Money, More Profits
Did you know that content marketing costs 62% less than traditional marketing? Or, that it produces three times as many leads?
The proof is in the numbers: People want to engage with your brand from a relationship-driven perspective, rather than be subjected to aggressive advertising. This modern approach translates more cost savings and profitability to your bottom line.
Just look at the success PC Corp has achieved: They've gained 838 total leads over the course of nine months. That's hundreds of potential clients calling their business, signing up for whitepapers, and filling in their contact forms.
Let's Get You in the Content Marketing Game
Want to attract your ideal customers like PC Corp? We'd be happy to talk about how a smart digital marketing strategy and well-crafted content marketing can achieve a stellar return on investment for your business.