5 Powerful Tips for Branding Your Business with MCSnet
Written by Rachel Richards
Your brand is one of the most valuable assets to your business, but it's difficult to define—and even harder to master. When you consider that purpose-led companies grow two times faster than others, it's clear that branding your business is an aspect of your marketing strategy that you can't ignore in 2021.
So, what exactly is a brand? Well, it's the gut reaction consumers feel for your company, or the thoughts and beliefs about you that they carry in their minds. Put simply, your brand is the sum total experiences that your audience has with your business.
Our client MCSnet is the perfect example of a local business that has mastered the art and science of branding your business. From their company purpose and aesthetic to their online presence and social media, this homegrown internet provider has won the loyalty of rural Albertans for over 25 years.
Read on to discover five branding tips from MCSnet to power your marketing efforts.
TIP #1: KNOW THYSELF
To stand out from the crowd, you need to know the secret sauce your brand brings. What makes you unique? What experience can you offer consumers that your competitors can't? What lights your fire, and why are you passionate about your business?
MCSnet has answered all of these questions to shape a strong brand position. From family acreages to agricultural businesses, MCSnet is right there in rural communities, providing fast and reliable internet to Albertans. Compared to the big comms conglomerates, they're a refreshing and neighbourly voice that truly cares about the people they connect.
MCSnet has recognized this market gap and captured it in all of their branding. With the tagline, "Life with no boundaries", they're opening up new possibilities for rural folks across the province.
TIP #2: LOOK THE PART
First impressions speak volumes, so your brand had better look sharp. Your visual identity goes way beyond your logo: It comes down to your colours, typography, graphics, photography, and much more.
How do you nail your look and feel? You take the beliefs and purpose behind your brand and communicate them visually. In MCSnet's case, they're both a forward-thinking and locally-owned business. They express this brand philosophy through engaging imagery of technology, agricultural scenes, and people.
Whether it's their website experience or social media graphics, MCSnet's brand aesthetic conveys their commitment to evolving the internet and nurturing Alberta communities.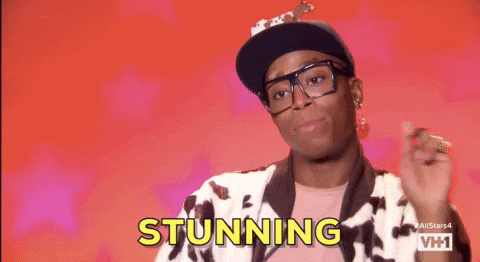 TIP #3: CREATE COMPELLING CONTENT
No one wants to be friends with someone who talks about themselves the entire time. The same adage applies to your branding. When you push out content, are you always selling and promoting yourself? Or, are you focusing on educating, entertaining, and inspiring your audience?
On their blog and social media, MCSnet aims to empower rural Albertans. They provide helpful tips and advice for keeping up with technology and the internet. In their content, they offer actionable insights while communicating their brand values with their followers.
With their hashtag #AlbertaConnected, MCSnet harnesses user-generated content (UGC) from real people, posting beautiful photos of local communities and landscapes. This brings storytelling and authenticity to their feed, sparking brand trust with their audience.
TIP #4: BRAND YOUR COMMUNITY
Great branding is about creating connections. So, it's all well and good if you have a killer image and content. But, you also need to get out there and get to know the people you're serving.
Even during the pandemic, MCSnet's outreach efforts have been strong. Their Community Investment program sponsors organizations that align with their pillars of Youth, Agriculture, and Technology. This creates a visible and supportive brand presence with local nonprofits and events.
Plus, MCSnet's customer support is top-notch, receiving tons of five-star ratings and reviews. Posting "Customer Kudos" on their social media, they leverage these positive testimonials to build loyalty with their followers.
TIP #5: BE CONSISTENT
We trust people who are true to their word—and with brands, it's no different. If you're not living up to your promises, or if your logo changes from digital to print, then you're creating a disjointed and untrustworthy experience with your customers.
From their online advertising and website design to their radio and newspaper ads, MCSnet delivers a consistent look, feel, and messaging. Their customers know exactly what to expect from their marketing, which makes their brand memorable and positive in the minds of their audience.
LET'S BRAND YOUR BUSINESS ONLINE
Are you looking to shape a powerful brand like MCSnet? Our team of strategists and creatives can help. Let's create a brand identity that captivates and motivates your community.